Create a system that allows pet owner's and veterinarians to monitor the health of a dog. As humans we visit the doctor far more often than a dog visits the veterinarian, is there a way to actively monitor the health of those who can't speak for themselves?
FETCH™ is an interactive technology system for dog owners to monitor the safety and health of their pet.
AIGA AWARD WINNER, UI DESIGN (2016)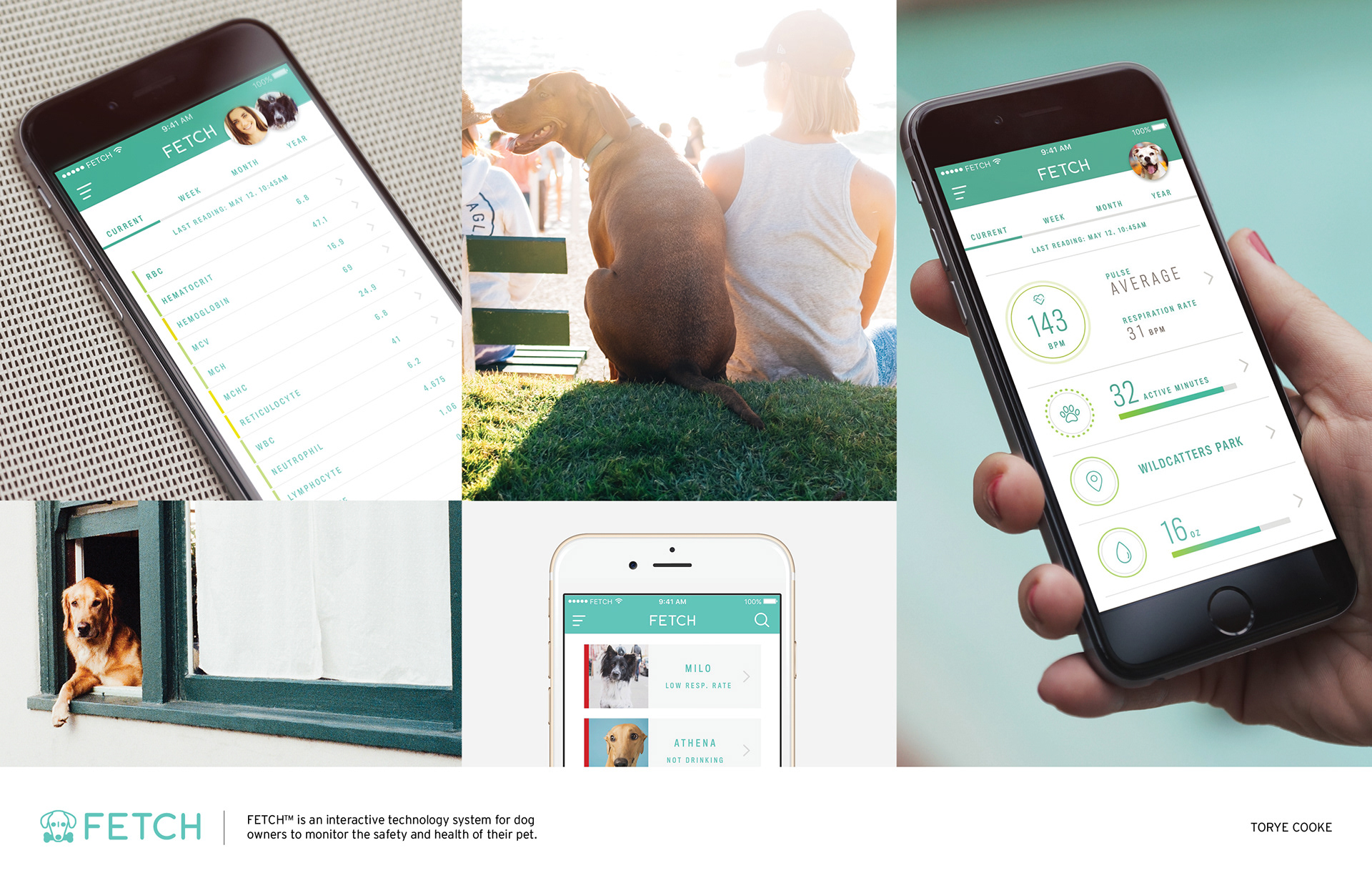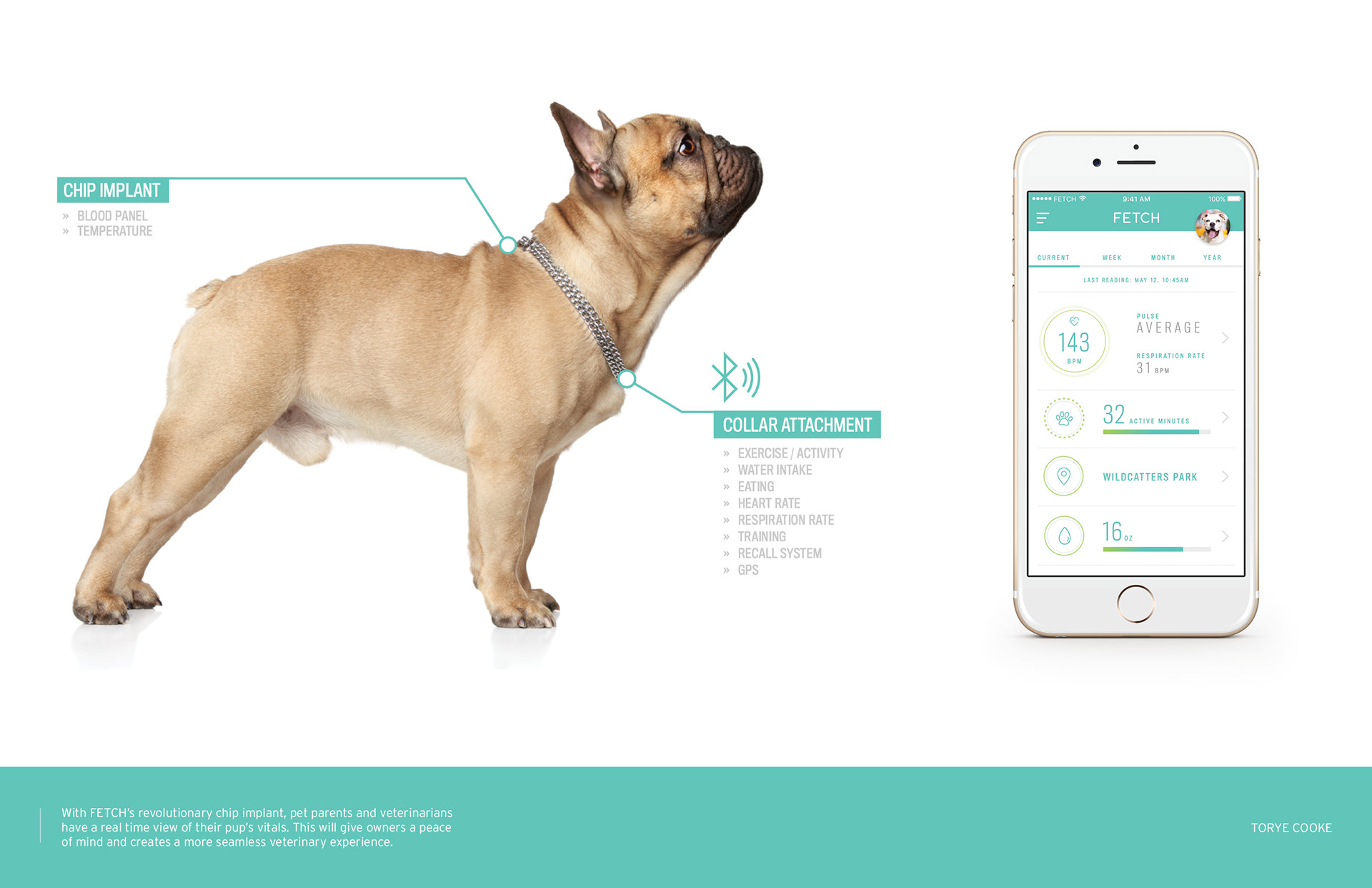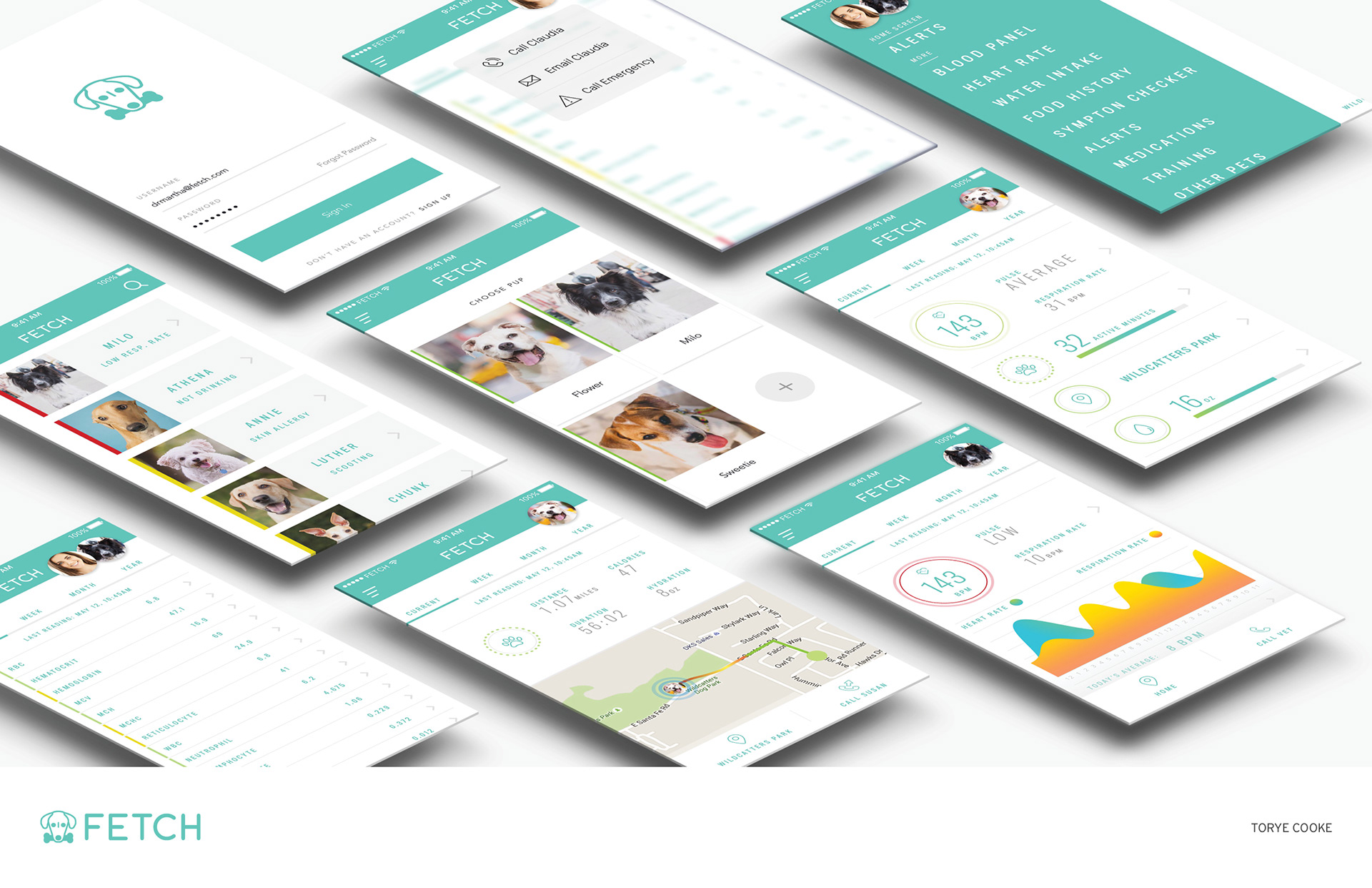 What type of "dog life" does this dog live? Who is their owner? What are their needs?